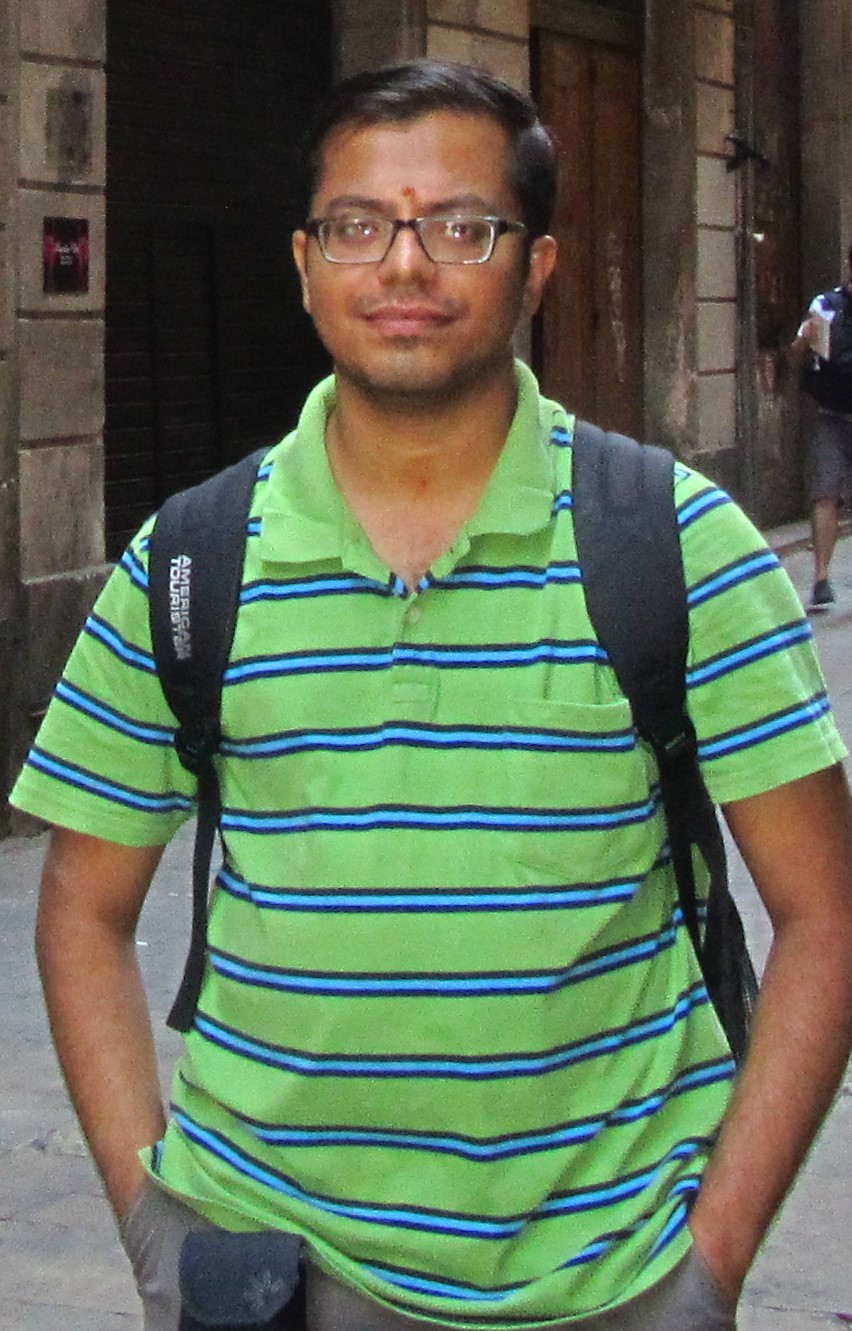 Prasad Krishnan
Assistant Professor,
IIIT, Hyderabad.
Prasad Krishnan was born in 1985, amidst heavy rains in Chennai, Tamil Nadu. He received his B.E degree in Electronics and Communication Engineering in 2007 from the College of Engineering, Guindy, Anna University. In 2014, he completed Ph.D degree in the Department of Electrical Communication Engineering at the Indian Institute of Science, Bangalore. He has been at the International Institute of Information Technology Hyderabad (IIIT-H) since June 2014. His primary research interests include Coding for Information Flow (in particular - Index Coding, Coded Caching, Network Coding) and Codes for DNA storage. He hopes to live a simple life under the sun.
Research positions (M.S and PhD) available for current IIIT-H students on my current research . Contact me to learn more.